July 11, 2016
Journeyman Notes #2: Muzak Archives Website - The IDEA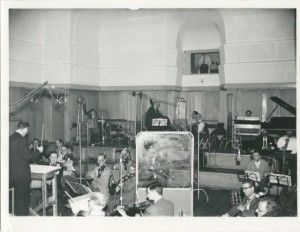 The Idea
At the time of this post I worked for a company called Mood Media and we are the leader in the world for experience design, which means as our President puts it we 'put people in the MOOD to buy'. We consult for our clients and create extraordinary experiences for their customers. Our services include providing background music, visual solutions, scent (commercial grade air fresheners), social campaigns (we are partners with Shazaam) and A/V system design and install.
Enough about what we are today, this post is about reviving the history. Mood now owns Muzak. Yes that is the the company that produced the classic muzak music that used to waft through doctors offices and elevators everywhere (even in the white house during Dwight Eisenhower's administration in the 50's). Muzak was founded way back in 1934 by Major General George O. Squier after he perfected a method for transmitting music over electrical wires in 1920's. Over the years Muzak has been delivering music to thousands of business establishments and that music included hundreds of custom musical tracks created, recorded and produced live in their New York studios by Muzak.
Cool fact: In the 30's Muzak recorded in two of New York's finest studios, Electrical Research Products Inc (ERPI) in the Bronx and World Broadcasting's Sound Studios in Manhattan.
There is some great content posted about the archives on an old blog should your hunger for more great Muzak history exist: Blogging The Archives.
In addition to the custom content that Muzak created in the 30's, 40's and 50's, in the 70's a new type of music delivery was pioneered and patented by Muzak, called 'Stimulus Progression'. It consisted of 15 minute groupings of songs followed by a 15 minute period of silence where each song received a stimulus value between 1 and 6, where 1 is slower and 6 is upbeat and invigorating. Upbeat and stimulating tunes, songs with a stimuli of 5 and 6, were played during times when employees were most lethargic at 11am and 3pm and slower songs, with stimuli of 1-4, after lunch and towards the end of the day, giving meaning to the name 'Stimulus Progression'.
To read more on the science of this pioneering music delivery you can read this blog.
As you can tell from the links and discussion above, there is a lot of content that is sitting idle doing nothing, hence the idea for this website, tentatively to be called Muzak Archives. We want to give life to these classic tracks once again and allow people to listen, license and use the tracks legally once again in other avenues other than background music. We have even had interest from music supervisors asking for authentic muzak. The plan is to create a curated digital library of this content where users can preview and the license the historic content for whatever the heart desires. Since I am beginning my journey into the programming world I volunteered to design and build the site...I am excited for the challenge.
To start, I began with three simple sketches (see below) of what the website might look like (very basic). Since these are my first pass at the website outline, there will be more discussion on wireframing and posting of additional content as I learn more about design and the user experience. I am currently reading Lil Chen's website as one reference point, check it out.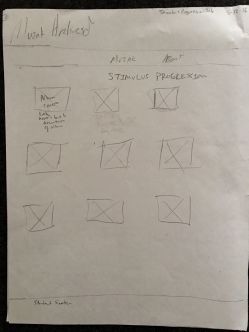 Here is a sneek peek at what is come on the design and feel of the website: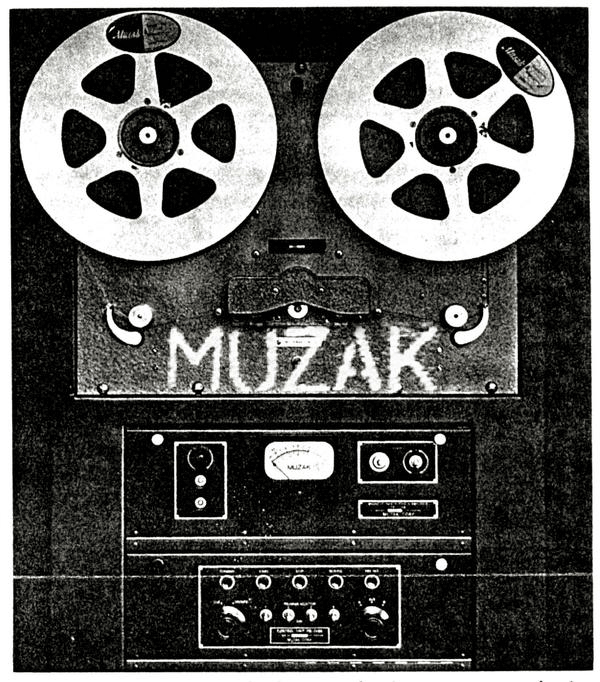 I created this GIF (my first one) using Photoshop and following these directions.
With so much Muzak history we thought it time for the world to have access to this amazing Muzak content.
More to come on the progress.
---
Shout Outs